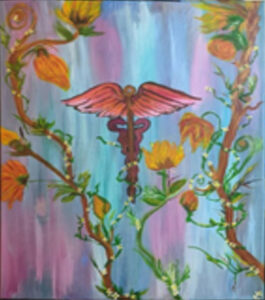 I will be in D.C. next week to participate in a panel discussion and support the introduction of Healthcare for All legislation. The bill will be introduced on Wednesday and I will be present for the press conference to follow. If you are in the area I hope to see you there. If you know any medical providers in the area they are encouraged to attend.
When? Tuesday, May 16 at 7:30 pm; doors open at 6:15 pm; panelists please arrive around 6:30 pm.
Where? North Orientation Theatre, Capitol Visitors Center. Please enter the Capitol Visitors Center through the North Security Gate located at First St NE, Washington, DC, 20515 (across US Supreme Court).
Panel includes:
Sen. Bernie Sanders
Rep. Pramila Jayapal
Hon. Jennifer Coffey
Adam Gaffney, MD, a physician, writer, public health researcher, and advocate. He practices pulmonary and critical care medicine at the Cambridge Health Alliance and is an Assistant Professor in Medicine at Harvard Medical School. His research focuses on healthcare financing, reform, and equity, and disparities in lung health. He writes about the policy, politics, and history of health care. He is the immediate past president of Physicians for a National Health Program, a non-profit organization that advocates for Medicare-for-All healthcare reform.
Sanjeev K. Sriram, MD, MPH practices general pediatrics in Maryland at a federally qualified health center. He is an At-Large Board Member for Physicians for National Health Program (PNHP) and a Senior Advisor for Social Security Works. Dr. Sriram leads the All Means All campaign to make racial equity a cornerstone of Medicare For All. Dr. Sriram completed his medical degree and residency at UCLA, where he served as Chief Resident at the Department of Pediatrics. In June 2009, he earned his Master's in Public Health after completing the Commonwealth Fund Fellowship in Minority Health Policy at the Harvard School of Public Health.
Nancy Hagan, RN, BSN, CCRN, is the newest member of the National Nurses United's Council of Presidents. NNU is the largest union and professional association of registered nurses in the United States, with nearly 225,000 members nationwide. Nancy is also the president of New York State Nurses Association (NYSNA), the oldest nurses' union and association in the nation, representing more than 42,000 registered nurses across New York State.
Dr. Natasha Driver is an Obstetrics & Gynecology resident at Howard University Hospital in Washington, DC. She has dedicated her career to serving underserved populations domestically and internationally. She has a deep understanding of the complex intersection between healthcare, poverty, and social justice through monitoring and evaluation of projects which have served the Department of Health and Human Services. As a healthcare provider, she believes that every patient, regardless of their background or circumstances, deserves to be treated with dignity, compassion, and understanding.