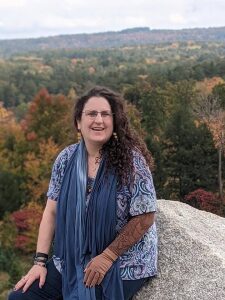 Title: Former Elected State Representative to the New Hampshire Legislature
Justice of the Peace for the State of New Hampshire
Active Legislative Consultant
Location: New Hampshire
Background: Jenn is a contributing writer with "The Mighty", a Published Author, and Co-Host on Matt Connarton Unleashed evening drive radio on WMNH 95.3 FM in Manchester, NH. She is an artist and talent scout for ipmNation, International 24/7 MultiChannel Radio and online video content!
Jenny is a former member of the New Hampshire House of Representatives, representing Merrimack 6 District (Andover, Boscawen, Canterbury, Loudon, Northfield, and Salisbury) from 2008 to 2012. The former EMT is the author of the memoir "Knives, Lipstick and Liberty".
Watch Jenn speak on the VIDEO page.
In order to request Jenny for Consulting, Speaking, Weddings and other Justice of the Peace services, please contact me or my partner, Matt Connarton by calling 617-917-4476, or via e-mail Matt@ipmNation.com