An award-winning author and writer, Jenn works to raise awareness for chronic incurable diseases and conditions. She has helped to change the laws of her state to require human and dignified treatment of intractable pain patients. New Hampshire law change, RSDS.org (Reflex Sympathetic Dystrophy Association) also noted in the blog.
A patient herself, Jenn speaks openly about her personal journey with RSD/CRPS, a rare condition called Complex Regional Pain Syndrome and Small Fiber Neuropathy. Coming from a traumatic childhood she shares her personal work and growth to have a quality life with CPTSD. Complex post-traumatic stress disorder is a brain injury that changes the fundamental way the mind works.
Losing some of her vision to Tamoxifen Retinopathy a rare side effect of Breast Cancer treatment as well as some of her hearing. Jenn now encourages breast cancer patients both male and female to not neglect good ear and eye care. Sharing the good the bad and the bizarre in the medicalized world of the forever ill.
The honorable Representative Jennifer Coffey served in the New Hampshire House of Representatives, she is also an award winning author and public speaker. Her works have been published in many publications such as, Blade Magazine, Blade Magazine, and Women and Guns Magazine. Coffey has also been featured in such publications as the Union Leader, New York Times, The Source with Ezra Levant, Reason Magazine, Knife Depot, Knife Rights, Knives 2013: The World's Greatest Knife Book by Joel Kertzman, and the Christian Science Monitor.
Jenn Coffey has received numerous awards, such as the Freedom's Edge National Knife Rights Award, and The Union Leader's "Class of 2011 – 40 Under Forty". Jenn self-published an autobiography in 2011 entitled "Knives, Lipstick, and Liberty One Woman's Journey", selling over 500 copies, now available in soft cover and e-book on Amazon.com.
An activist and healthcare advocate since 1989, Jennifer received her first awards that same year. Jenn served as a New Hampshire State Representative for 4 years and was a member of the Speaker's Transition Team and Leadership of the New Hampshire House of Representatives. Formerly Coffey served as the National Director of Legislative Affairs and member of the Board of Directors for the Second Amendment Sisters, Inc. She has raised awareness for Endometriosis, Adenomyosis, as well as other conditions for which support is greatly needed. Today much of her work is around Complex Regional Pain Syndrome, small fiber Neuropathy, Tamoxifen Retinopathy, lymphedema, and more.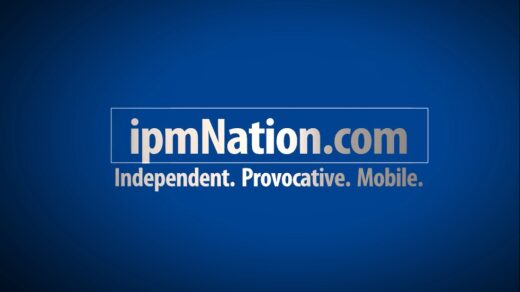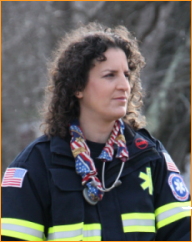 She worked as an EMT and retired early in her career due to Breast Cancer. An amateur painter and writer, she spends most days in her home studio or garden. A regular guest on the Matt Connarton Unleashed Evening Drive Radio Show. Located in the MNH Radio 95.3FM studios in downtown Manchester, New Hampshire. Jenn often joins Matt most Mondays to discuss medical topics and advocating for the chronically ill. ( Matt Connarton Unleashed. )
Jenn has had the honor of marrying couples as a Justice of The Peace for the State of New Hampshire. Still active in politics, Coffey has worked closely with Senator John Reagan on issues affecting people with irretracable chronic pain and their access to pain care and humane treatment. Working together they passed "Jenn's Bill", a comprehensive change to ensure dignity and treatments are available to those in need in and around New Hampshire.
As a hobby, Jenn loves making challah from scratch.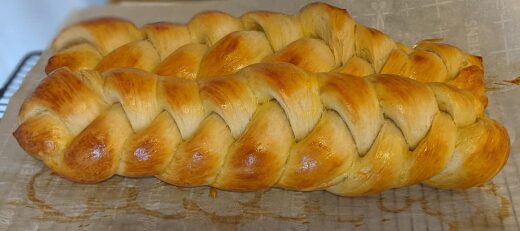 You should check out her, "badass balls" protein snack recipe in her blog.