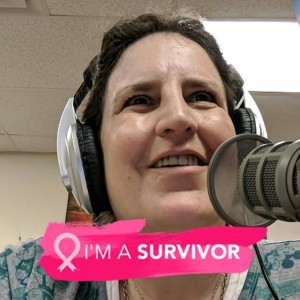 It does change your life, no one gets anything easy with RSD/CRPS. At one point I was stuttering a lot and certainly didn't sound like an educated person. I was a workaholic too. EMS was my baby both volunteer and paid. I had no less than three jobs most of my life.
When I got hit with the second cancer, this time in the breast it was bad. I ended up pushing everyone away not wanting to be seen, not wanting anyone to watch me waste away. I lost everything I owned and finally left an abusive drunk I was married too for over 20 years. I cut off those that hurt like my birth mother who lives with my ex husband and neither speak a word to my son.
Now this is scaring me, I said something horrible to someone and I don't remember a thing about it, no matter how hard I try. I am horrified I said something so cruel and out of character for me. Six months ago I learned something else that pushed me in ways so strong you can't ignore the facts before you. I owned up to my errors and over the past year have made a lot of apologies. What if it's the start of how this disease will affect my brain?
Making decisions have become difficult to say the least, sensory overload is worst than it has ever had been with a constant sound of tinnitus that drives me insane. The only cure for that one is hearing aides an other out of pocket expense. Bad enough my infusions are costing over 400 dollars a month, and it's the only treatment I can access that actually works on RSD. It doesn't cure it but it makes life more tolerable.
I lay in bed every day and like many get out a couple hours a week for some fresh air. If I am lucky that will amount to about four hours a week, mostly to doctor's offices and a coffee shop.
The internet is what keeps me sane. I write and will go to my desk to paint then back to bed. Sometimes I can do an hour at the desk, other times 15 minutes and I am back in bed. I'm 47 and I feel like at times I have nothing left to offer.
This morning someone told me my writing inspires them and it brought me to tears. I feel like giving up but it also feels so selfish in the face of those who didn't give up their bodies gave out. The person who said this is a writer I admire and am now getting to know. They come from a place of pure honesty and compassion and knowing that makes the words even more meaningful in ways I don't think they intended.
It was a moment of being told that I still make a difference, still have value, and still have something to offer that is beneficial.