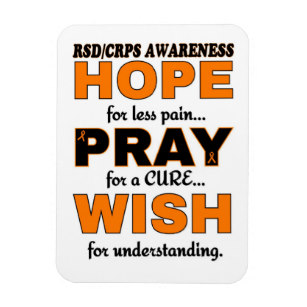 Hi guys! Thank you so much for your love and support, please keep me in your prayers.
We are going to move forward with the loading doses of the infusion treatment!
I have borrowed a lot of money, from someone that knows I always pay my debts and along with what has been raised to get the first part done this year under the 2500 price.
Unfortunately I can't start until the 10th of December so all of my boosters will go into 2019 and cost 450.00 about every 4 weeks and then we hope to space it out.
Somewhere in there will be a RFA, Radio Frequency Pulse Ablation with Leasioning, This is done in the hospital and is ruff but stops monthly injections into my chest, abdomen and spine. Every needle stick is a possible spread site so it does matter to have less injections.
You know after this recent breast cancer scare having #crps seems not as bad, and that is sad to say considering how bad it can get. This thing steals lives, and I am going to fight hard to not let it steal everything from me. I may have limitations but that doesn't stop me from spending time with those I love and laugh with.
I am blessed and grateful to the members of Friends of Temple Israel of Manchester, NH and the Chabad Center for Jewish Living- NH for their love, support, and prayers through the last two weeks of not knowing if the cancer was back. When the biopsy was going on, knowing there where people thinking of me and praying at the same time, helped me get through what was suppose to be a 45 minute procedure into two hours long. I was able to concentrate on that and stay in the machine way longer than most. The three doctors I had where amazed and the tech said something to me about how I was able to handle it all. I said I wasn't alone in that room, I had a lot of company. I don't think she understood but it's a feeling that still has not left me. Lighting Shabbos my prayers where of gratitude for the support but a strange sense of even if it had been cancer, I was going to be ok, Hashem has a plan for me and I am comforted by that. If it is to bring attention to help find a cure for pmps or crps then use me to the fullest as that is a legacy worth leaving.
This is gong to be a life long road, any help is appreciated a great deal, and maybe a prayer or two for insurance companies to start covering this treatment, I could have done this months ago and maybe avoided some really bad spasms, but money is in the way of treatment, I"m not rich enough anymore to access it on my own, and that kills me and embarrasses me to have to ask for help over and over. I'm sorry for that and grateful for all the understanding and support. I hope to live to see a cure someday or get into some studies, which I am in some now, to help find a cure so no one after me has to suffer this way ever again. That is my hope and prayer for the future. I know it is yours too.